Filed Under () by
broddybounce

on Thursday, July 25, 2019
Two very nice reviews of the Queen + Adam Lambert concert last night at the Toyota Center in the
Houston Chronicle
(with 20-frame pic scroll) and the
Houston Press
.
And, I must add, if there was ever a music critic to totally 'get' what Q+AL is all about, it's got to be the
Houston Press
journalist, Jesse Sendejas, Jr. (2nd review below) ... I mean, did he
ever!
And if there was ever a place to heap praise for a reviewer who wrote with such keen insight, it would be in the comments section of that one.
UPDATE (7/25/19): Additional
—
and
(mostly)
lovely
—
review from
Consequence Of Sound
, a Chicago-based online publication covering music, television, and film. (Placed at bottom of post.)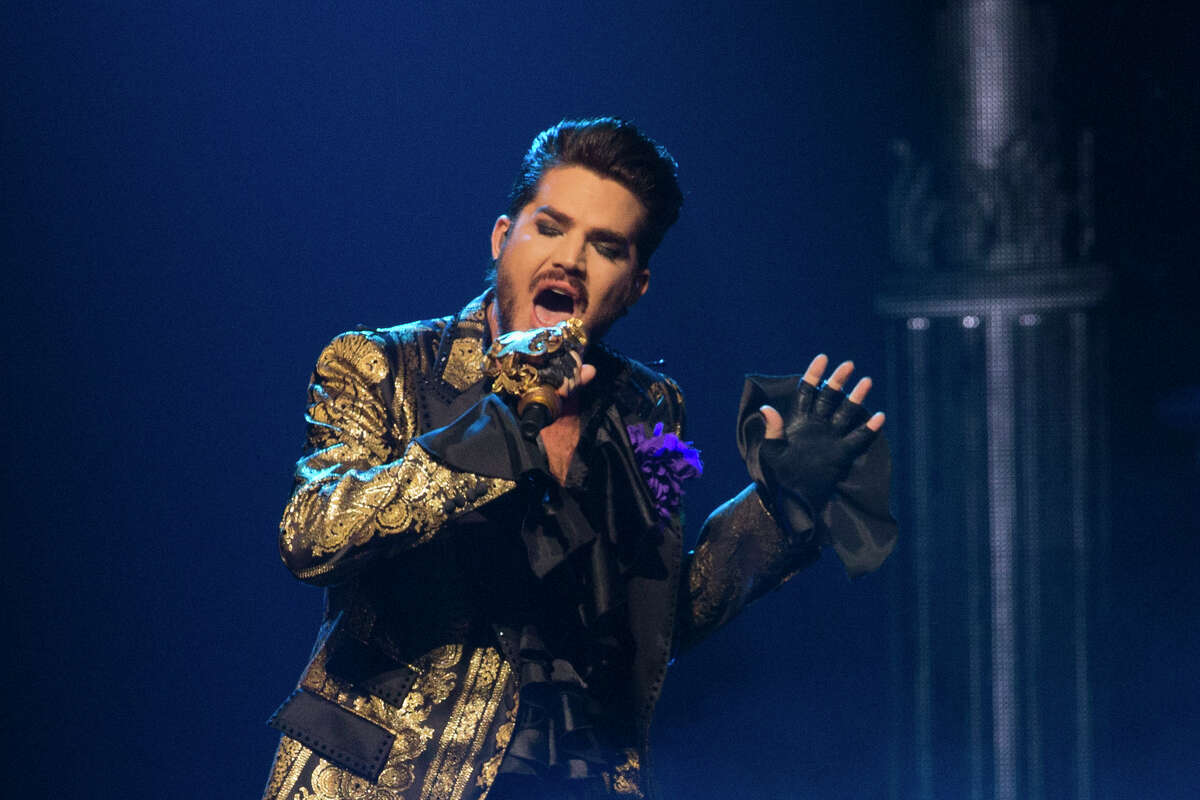 credit: Yi-Chin Lee / Chronicle
"Adam Lambert...(has) a voice that finds its way to all nooks of an arena ... (and)

is fearless up there."
"Lambert intertwines his vocals wonderfully with May and Taylor, and they've built a show that rises to the grandiosity of the music. And that music sure sounds good all these years later."
"There was one moment that captured my attention, just a beautiful transition from a Lambert whelp into a May solo on "Somebody to Love." It felt seamless and sublime, two guys of different generations conversing through a piece of music that is now well past 40 years old."
"Queen + Adam Lambert (+ Freddie Mercury) Is a Winning Formula" (article title)
"I'll admit I once wondered why Queen would ever perform live with anyone but Mercury, but Lambert's grace in the face of such detraction has been winning. And, seeing him deliver his take on these songs live was fun and impressive."
"My wife, sitting next to me there in section 120, said it was probably her favorite classic rock concert ever because of Lambert's infusion of youthful lifeblood into these old treasures. I agreed. Judging by the extended ovations, the thunderous applause and the long lines at the merch tables, so did a sold-out Toyota Center crowd."
"Not a single naysayer in the house, they were devoted to this iteration of Queen ... A rare and glorious summertime cool front blew into Houston yesterday with Queen. If a respite from throttling humidity and brutal heat is not symbolism for the breath of fresh air that Lambert affords Queen in 2019, I don't know what is."
~𝄞𝄞𝄞𝄞𝄞~
credit: David Brendan Hall
"Lambert's range is impressively vast. He nailed the most challenging parts of 'Somebody to Love' and 'Under Pressure,' even adding his own flawless falsettos to each."
CONSEQUENCE OF SOUND HOUSTON REVIEW