Filed Under (pictures ) by
Admin

on Monday, May 6, 2013
VIA jessicacanseco: Best time with @EyelashGuru @cecehendriks@AundrusPoole and gang! Best part running into @adamlambert! My favorite!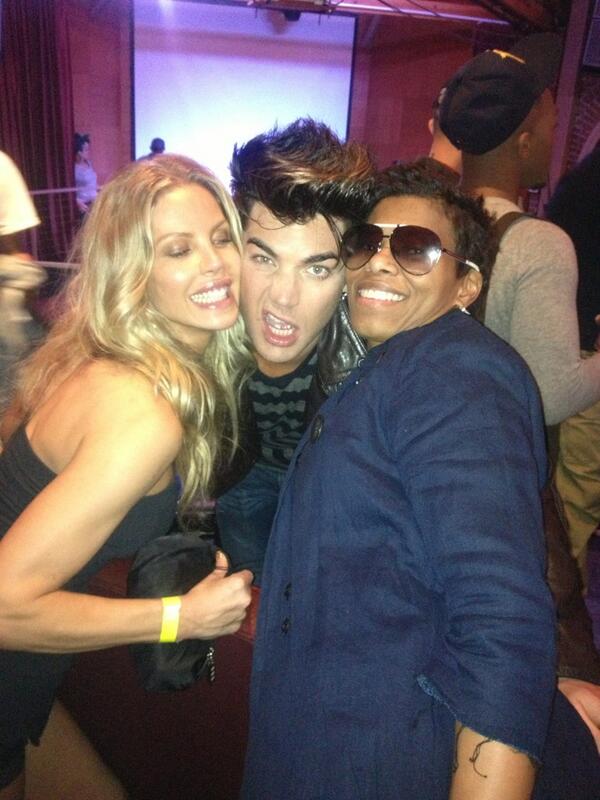 VIA EVITA:
with Bridger Clements, Adam Lambert and Jeffree Star.
VIA youngrocko_: ran into this guy @realadamlambert last night & the turn up officially began. haven't seen him in a few months. he let me have it when "pop that" came on twerking that shit lmfao. #vip #glamily #americanidol
VIA addictedtoagua: Perfect ending to a perfect weekend ! ! ! I see a new makeup client in my future ;) @adamlambert #fierce #adamlambert #fabulous #clubeleven #losangeles #gay #gaymen #greeneyes #crucifix #stripes #glamorous #partypeople #mua #makeuplife #imaginationation #queer #queens #hotboys #lovelife
VIA toddyrockstar: Chillin with my home slice @adamlambert last night in Weho. Miss him!
VIA Riccardo Greco Fanseite: Gestern Abend durfte ich Adam Lambert kennenlernen!So ein cooler,lustiger Typ!
VIA andersonbrooks: Love you boo @realadamlambert
VIA princevince: Cinco de drink-o @whereisjohnnyrice @realadamlambert