Filed Under () by
broddybounce

on Saturday, August 9, 2014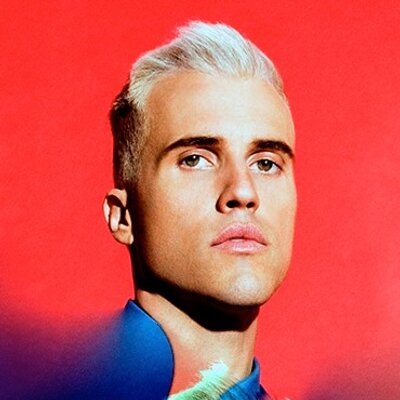 credit: Jam Sutton as posted on Tyler Glenn's Twitter
Tyler Glenn, lead singer for Neon Trees ("Animal"), who identified himself as a gay man earlier this year in
Rolling Stone
(sound familiar?), just spoke with website PressPLAY about his evolution as an "out" male pop star and about.....#Glenbert...?!
READ:
You may also remember that Tyler made a statement in that earlier
Rolling Stone
interview that there was no male gay icon in pop music to balance out the success of Macklemore & Ryan Lewis after their single "Same Love" became a radio hit
—
to which he then later publicly apologized to Adam in OUT Magazine:
"I didn't want him to think I was leaving him out. I'll use Out.com to say that I enjoy him."
To which Adam responded by tweet (which we posted
HERE
on 24/7):
.@tylerinacoma thanks for the shoutout on the http://t.co/LuBAi1lMrf article ;)
— ADAM LAMBERT (@adamlambert) April 8, 2014
More recently, Tyler was video interviewed by Radio.com, and the topic of conversation turned again to being a gay male pop icon and to his previous quote above, to which he put forth even more praise for Adam (skip to 4:05):