Filed Under () by
broddybounce

on Friday, June 21, 2019
Sorry, folks, we missed Guitar World's interview with Brian May from back on June 10th -- but it's a really good one with nice Adam praises from Dr. May!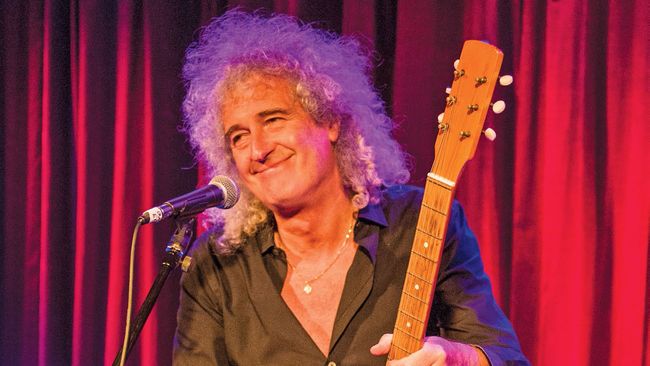 Guitar World: "Queen's Brian May Sounds Off About Freddie Mercury's Guitar Skills, 'Bohemian Rhapsody' Actors and the Most Difficult Song to Play Live"
This summer, the band will embark on a North American arena tour, and with Queen still basking in their Bohemian Rhapsody glow, the run just might feel like a victory lap. "I think performance is still a big part of our history," May says. "We still go out there with Adam and do it at the top level. I don't think anybody could have predicted that, either. What's great is, Adam doesn't feel like a replacement at all; in his own way, he's an innovator on stage. He's part of our new balance."
...Adam can do all the stuff that Freddie did and more. It doesn't matter what you throw at Adam — he can do it. He can do "Good Old-Fashioned Lover Boy" [from 1976's A Day at the Races], which we wouldn't dream of throwing at Paul Rodgers, because it just wouldn't work. With Adam, it's a different kettle of fish. He's a born exhibitionist. He's not Freddie, and he's not pretending to be him, but he has a parallel set of equipment. He knows how to deal with an audience. He teases and taunts an audience quite naturally, without thinking about it. He loves to dress up. ... Adam lives and breathes that stuff. Adam is style, and that's not to say he's not content as well. He's a born rock star and frontman, so it's a very vibrant relationship we have with him. We treat Adam exactly the same as we treated Freddie in almost every way.