Filed Under () by
broddybounce

on Saturday, August 24, 2019
Here is a "review"(?) of the Queen + Adam Lambert concert at the Smoothie King Dome in New Orleans, Tuesday, August 21, 2019 from the
New Orleans Advocate Times-Picayune
(NOLA.com) that is quite bittersweet and, we must say, quite picayune
—
and we don't like the bitter, nor the picayune, but, as usual, are posting it for posterity (and, ok, we'll relish the one clear
positive
observation this utterly cynical (and ig'nant?) reviewer managed to include!).
Actually, the second link below, which is a separate photo spread of the show by talented NOLA.com staff photographer Chris Granger, completely 'one-ups' the review in that the shots are quite beautiful, quite spectacular, and very well chosen. This is one of those situations where the expression "a picture is worth a thousand words" couldn't be said better.
UPDATE (8/24/19):
Much
better review in Loyola University's newspaper
The Maroon
has been added.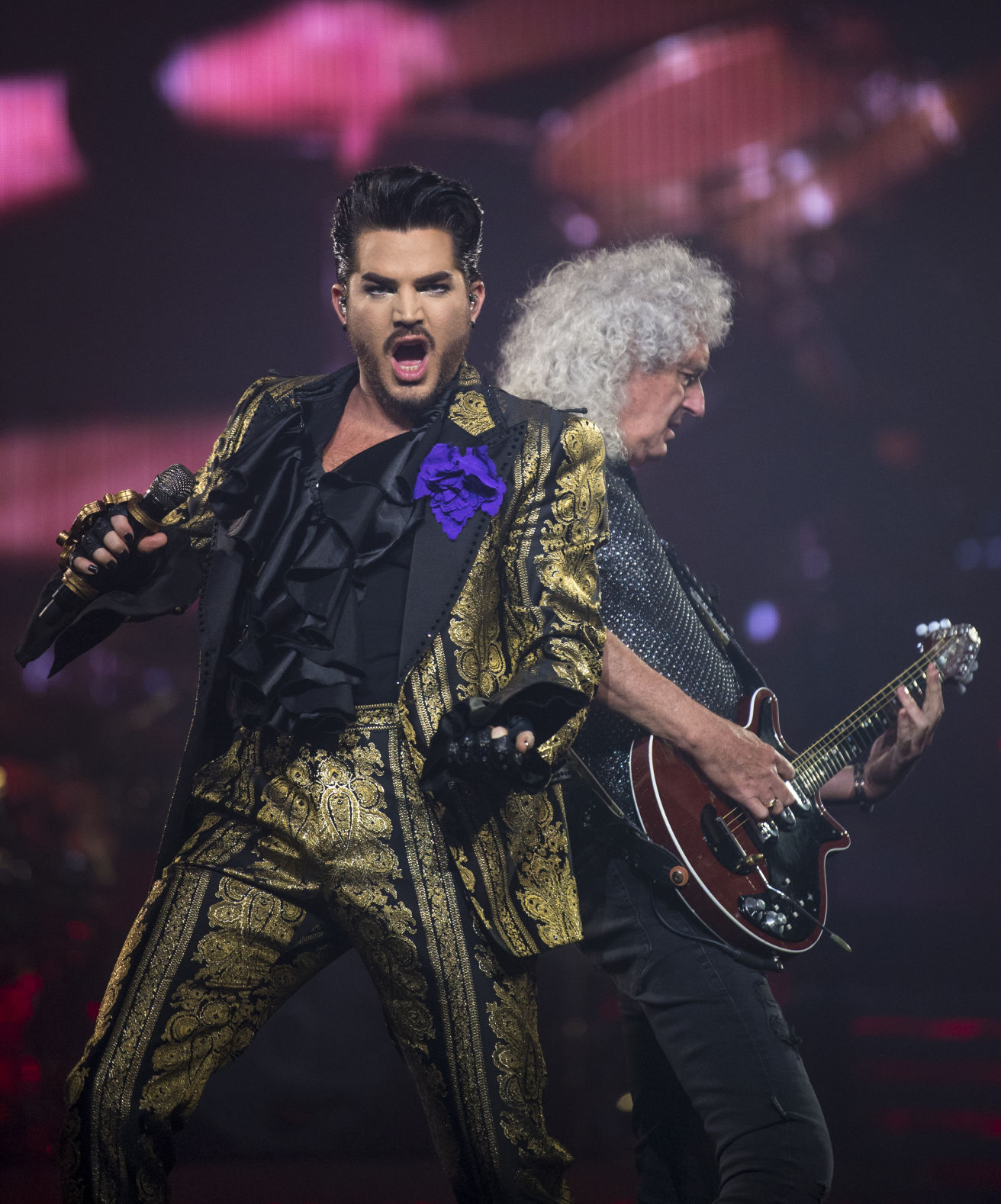 credit: Chris Granger
New Orleans Times-Picayune:
Review: Queen + Adam Lambert sometimes
felt like a Broadway musical, sometimes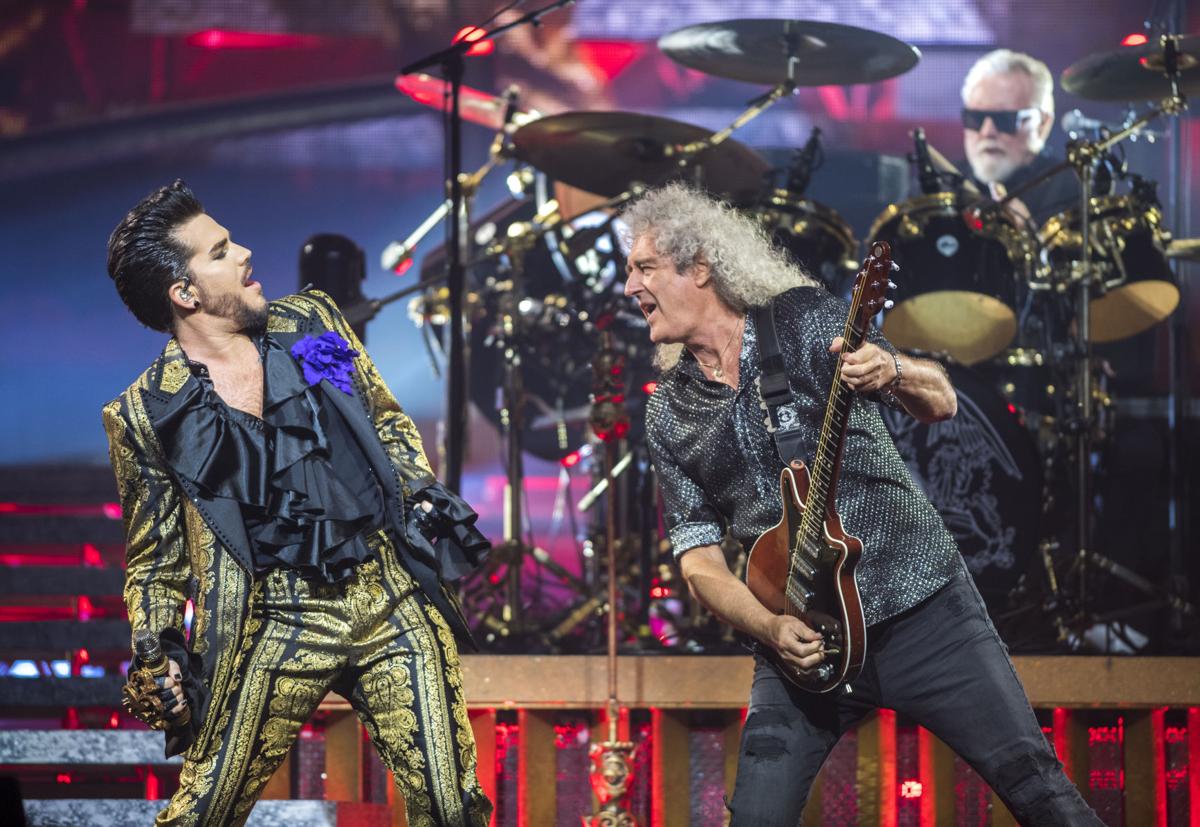 credit: Chris Granger
"Lambert caressed 'Who Wants to Live Forever,' showing off the sumptuousness of his voice."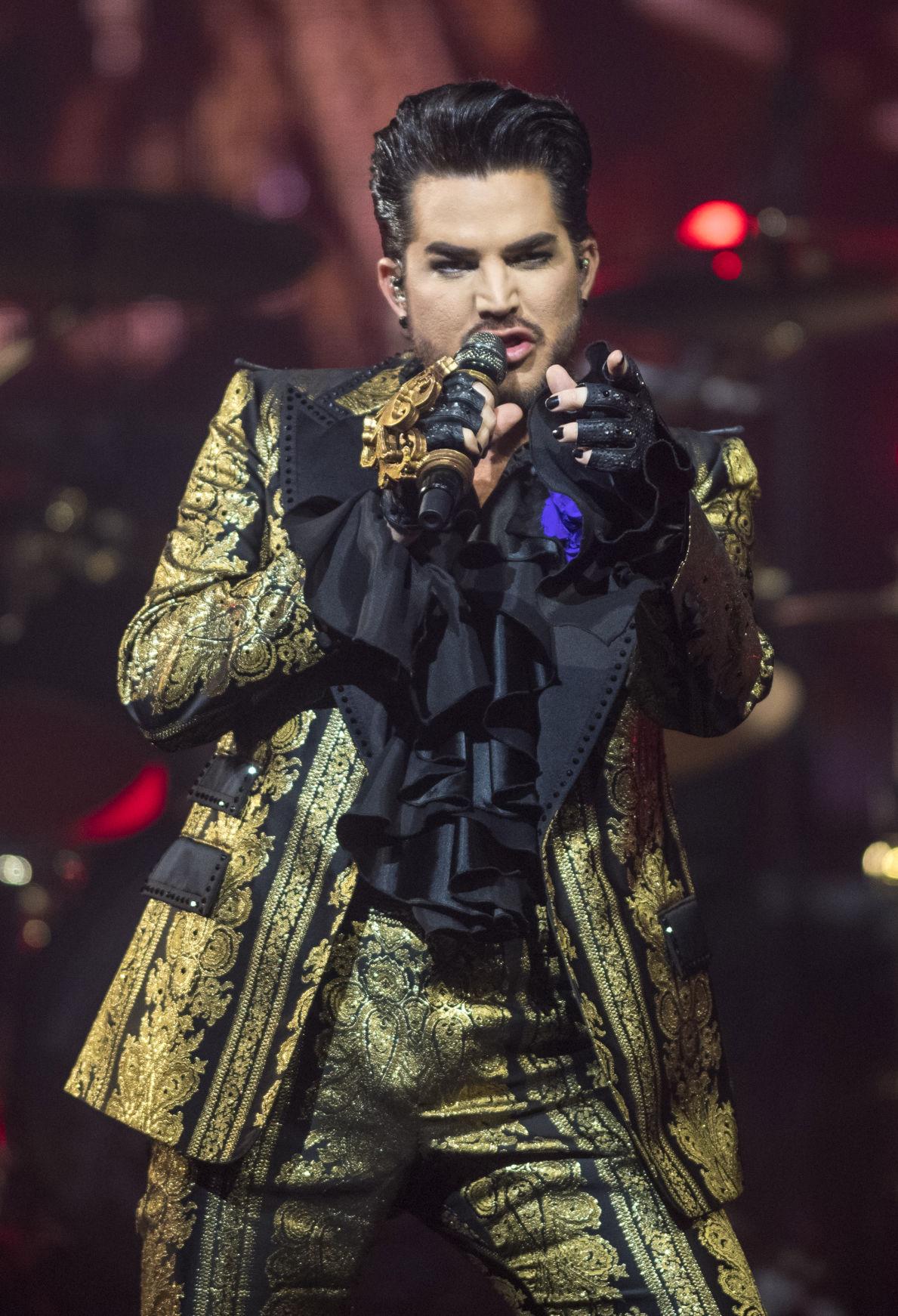 credit: Chris Granger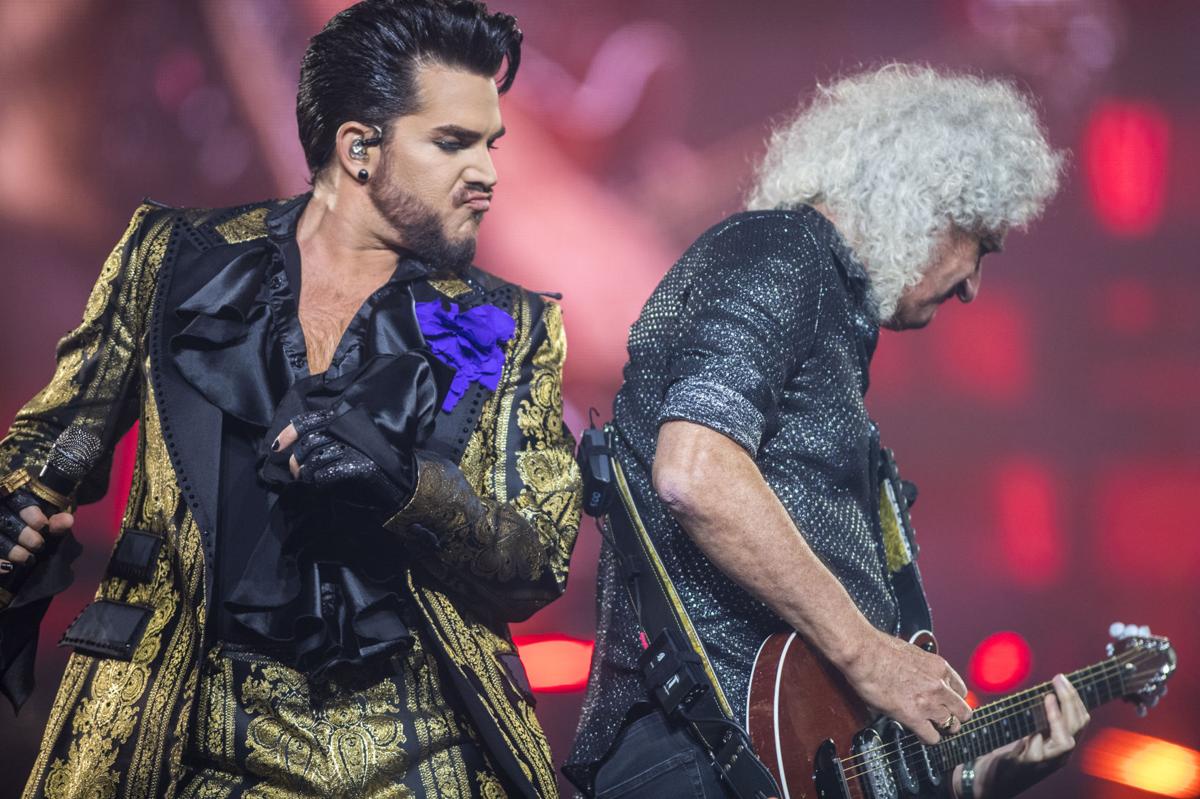 credit: Chris Granger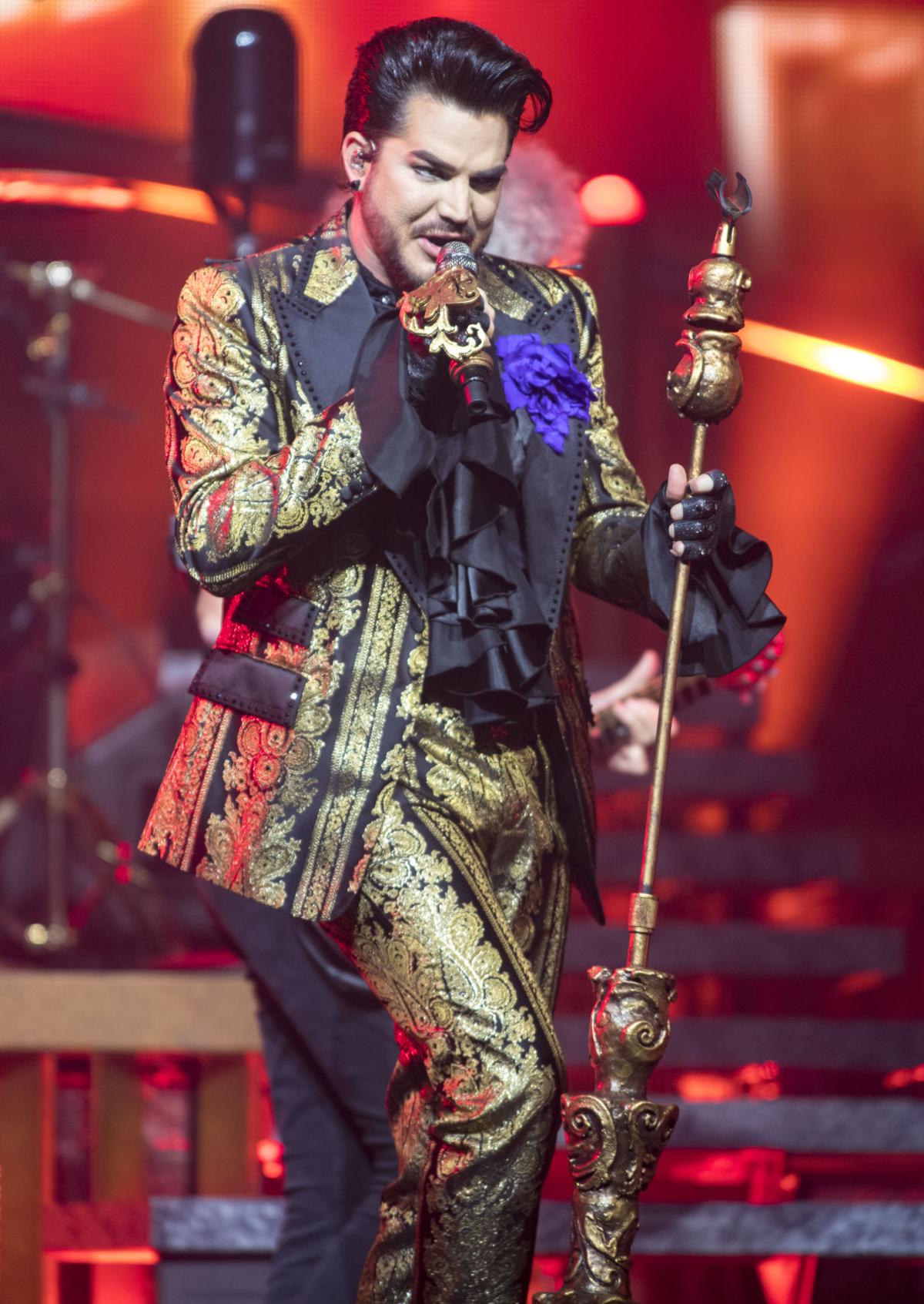 credit: Chris Granger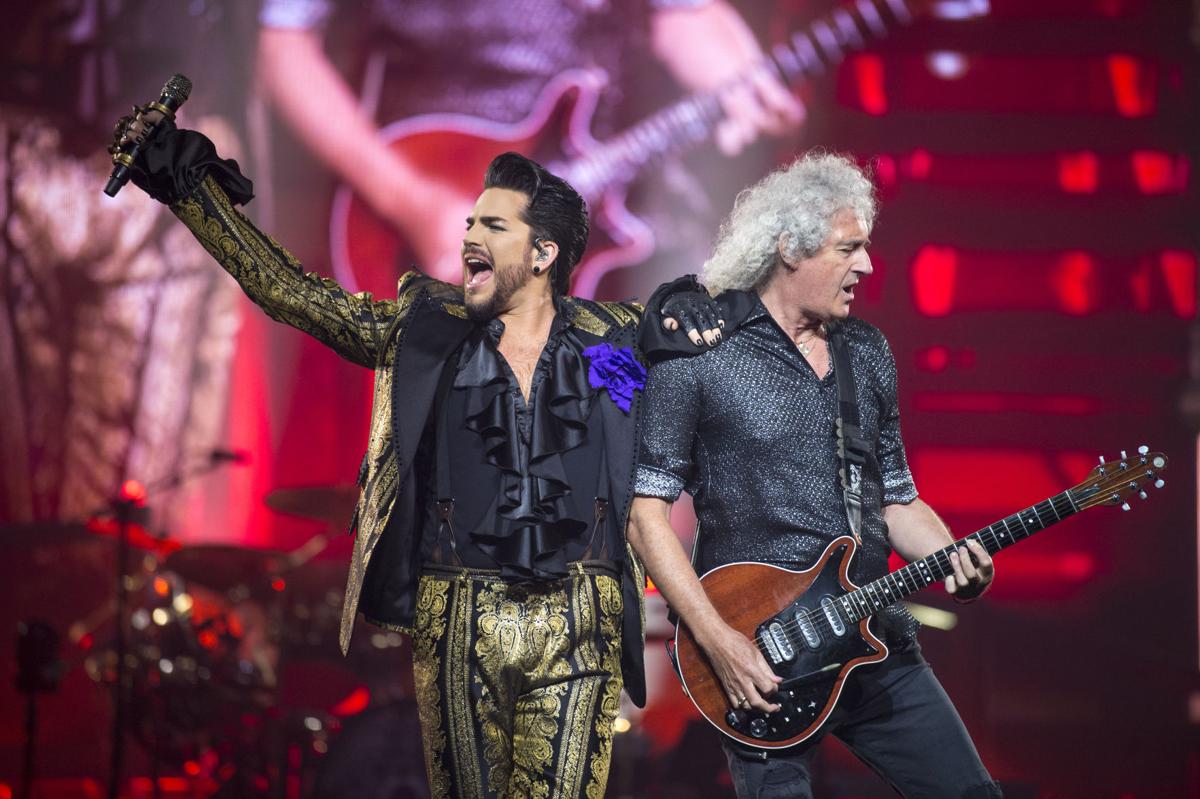 credit: Chris Granger
~𝄞𝄞𝄞𝄞𝄞~
The Maroon (Loyola University):
Review: Queen+Adam Lambert are the champions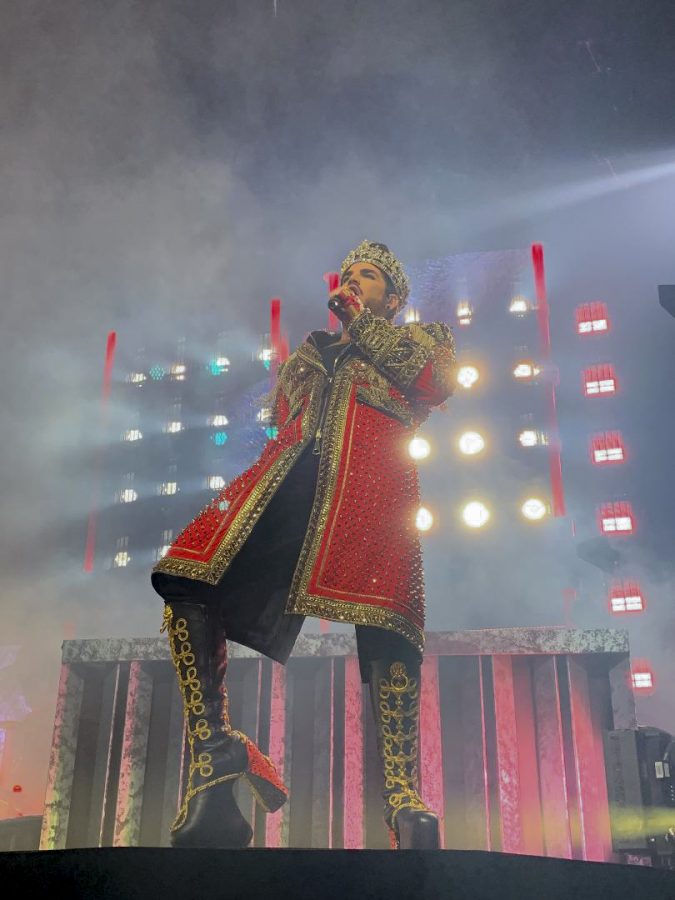 credit: Heidi Dulom
"...when the instrumental intro to "Innuendo" that started the concert began to play, a feeling of euphoria washed over me. By the end of the concert, my throat was ripped apart from singing and yelling, and my ears were ringing from the wall of sound that filled the stadium."
"Throughout the concert, (Lambert) hit remarkable high notes that pierced through the thunderous cheers. Adam Lambert's rendition of 'Who Wants to Live Forever' and 'The Show Must Go On' were particularly notable for the emotional energy that he funneled into the songs."
"Altogether, their performance was amazing. There was not a moment when Adam Lambert's voice failed him. His mannerisms were great, and he owned the stage when he danced."
THE MAROON N.O. REVIEW