Filed Under () by
broddybounce

on Wednesday, December 18, 2019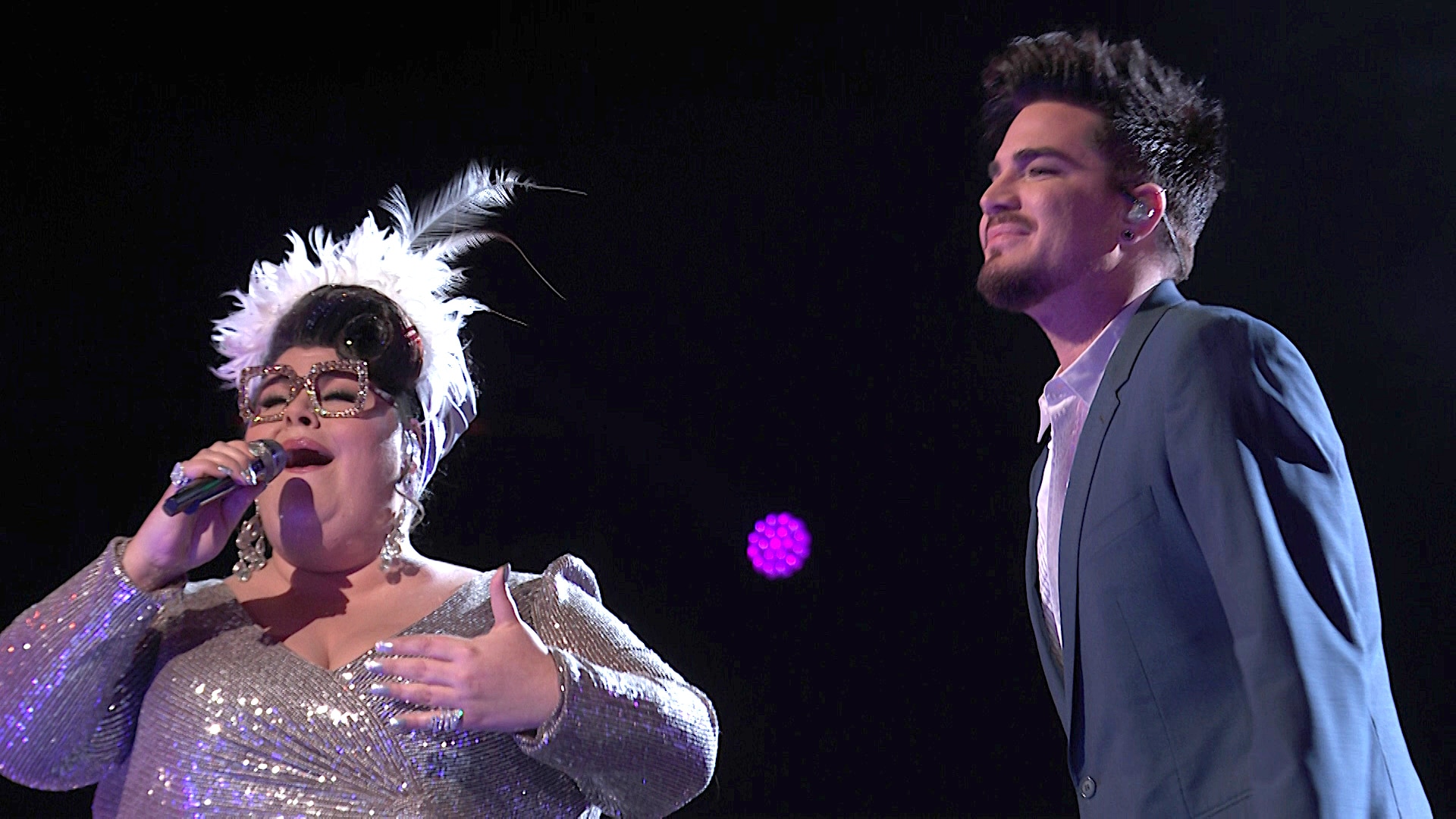 Adam Lambert appeared on NBC's
The Voice
finale on December 17, 2019 and sang a duet of his recent release "Believe" with contestant Katie Kadan
—
and the track zoomed up the iTunes Pop Chart to #2!
BTW, notice who falls just below Adam at #3: a great band, but one whose lead singer (also an 'Adam L.') was a previous judge on
The Voice
and shaded our Adam several seasons back.
And now...
who's shading who?